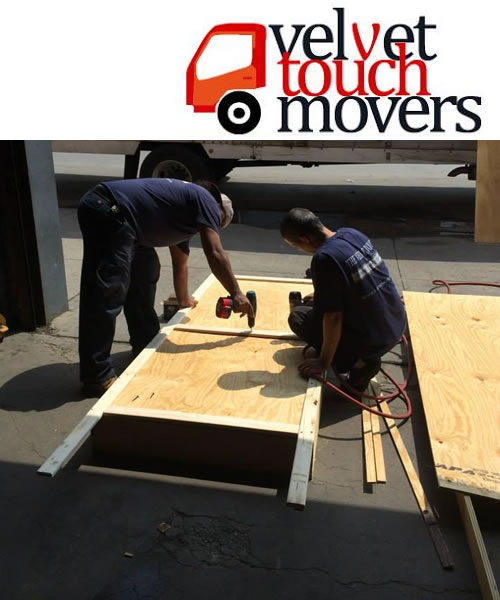 Art Antiques, Decorators & Designers Moving Services
The Velvet Touch makes thousands of pick ups and deliveries annually. Some of the Tri-State's most distinguished and reputable dealers use Velvet Touch on a regular basis, and allow us to use their names on our list of references.
From picture boxes and tissue wrap to full crates and Styrofoam, we have the materials and experience to ensure your most fragile, delicate pieces arrive at their destination in exactly the same condition we received them.
We offer same day service, and can usually respond in 1-4 hours. We bill at quarter hour increments rather than whole hours. We can provide courier service consisting of a van and driver for smaller shipments. At your convenience, we service the five boroughs, Nassau, Suffolk, Westchester, New Jersey and Connecticut on a daily basis.
We can receive, inspect, store and deliver shipments at your request. We want your storage business as much as we want your deliveries: combining the two could prove to be convenient as well as economical.
For decorators, designers and furniture dealers we offer SIT (storage in transit) terms of up to 2 weeks holding with no additional charges if we are doing the pick-up and delivery of the items being stored.
If you have freight deliveries of artwork or antiques, we can receive them on your behalf at our conveniently located warehouse, inspect, provide digital photography and inventorying if necessary, and deliver out as and when you request.
Should you wish the movers to mount or hang artwork at the destination, mechanical crews can be arranged ahead of time with all the necessary tools and supplies. Just give our office a call, and we'll be glad to discuss any project you might have in mind.